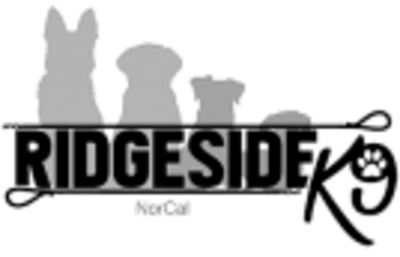 A glimpse of the world-class Ridgeside K9 NorCal Dog Training Center in Chico, CA
Chico, California: Best Ridgeside K9 NorCal Dog Training offers world-class training for dogs of different ages. Their comprehensive training program includes obedience training, private training, puppy training, and a plank and trains program. Other services offered include grooming and group lessons. The plank and training program is suitable for all dogs and targets potty training, separation anxiety, crate training and behavioral issues. All dogs are kept under 24/7 supervision in a clean, air-conditioned living space. Daytime training lasts two weeks and is perfect for teaching obedience commands and good manners.
The 5-star rated property in Northern California is owned and operated by Aaron Taylor. Richard E. Hartman, a native of Choco, Calif., is the primary trainer and resource person for the facility. His impressive accomplishments include working as a K9 police dog trainer for seven years and raising puppies to work as K9s. The experienced training team also includes Kiersten Friedman, Jason Miller and Greg Tawney.
Ridgeside K9 NorCal Dog Training is distinguished by offering over six world-class dog training programs at competitive rates. The popular two-week puppy training program is designed to alleviate jumping, barking, biting and other behavioral issues that could lead to dog aggression in later years. The training also helps reinforce name association, recall, positioning and leash pulling. Northern California dog owners will also be happy to note that the facility operates all week.
The group class takes place under the watchful eyes of the trainer and is perfect for instilling obedience skills. As Ridgeside K9 NorCal Dog Training notes, the class can help with responsiveness, proper socialization, and checking basic commands. The program is ideal for all dog breeds and skill levels. In terms of fees, the two-week daytime training program runs Monday through Friday at a cost of $1750. The cost for the 10-week Board and Trains program is $2,500. For the group course, the rates are $240 for the 6-week program.
Dog grooming is an essential service provided by Ridgeside K9 NorCal Dog Training to dog owners looking for a well-groomed dog. Their one-on-one, stress-free grooming service is provided by experienced groomers who are currently accepting same-day appointments. It accommodates both difficult dogs and dogs with special needs. A full service includes ear and teeth cleaning, nails, haircuts and creative grooming.
To speak to the dog training professionals at Ridgeside K9 NorCal Dog Training, call (530) 519-3155 or visit them at 931 W 5th St Suite 180, Chico, CA 95928, US. The establishment is open every day of the week and closes at 6:00 p.m. It serves Chico, Roseville, El Dorado Hills, Vacaville, Folsom, Redding, South Lake, CA and Reno, NV.
Media Contact
Company Name
Ridgeside K9 NorCal Dog Training
Name of the contact
Richard E. Hartman
Call
(530) 519-3155
Address
931 West 5th Street, Suite 180
City
Chicco
State
California
Postal code
95928
Country
United States
Website
https://www.ridgesidek9norcal.com/