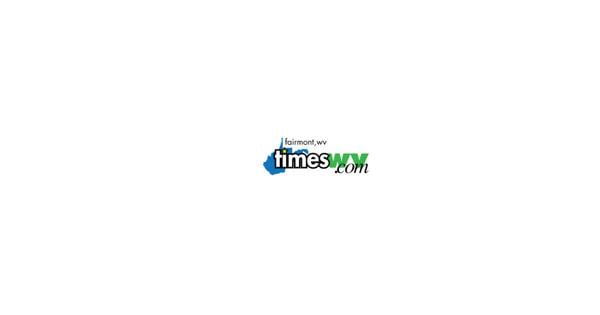 City Council Votes to Continue Police Department's K9 Program | Community columns
I just found a recipe for "Marry Me Chicken" that would be good enough to generate a marriage proposal if given to your current beau. I will try it on my colleagues (all women) and see their thoughts. This can be useful if someone is still on the fence!
Spaghetti Dinner Fundraiser April 30
Please help support the Barrackville Covered Bridge Festival by purchasing tickets for a spaghetti dinner taking place on Saturday, April 30 from 11 a.m. to 4 p.m.
This will be a take-out-only event at the Lions Community Building, cost is $10. Dinner includes spaghetti, 2 meatballs, salad, bread and dessert. For tickets see Sharon Gump, Cari Casuccio, Pat Whitescarver, Bobbi Mohrman, Sara Carpenter or Diana Marple at 304-376-1759 or email [email protected]
Fundraising Fairview VFD
Sale of pizzas, sandwiches and salads at the Fairview Fire Department on Saturday, April 9 from 3 to 6 p.m. Possibility to take away or eat on site. Call 304-449-1904 or 1905 to place orders. Accessible to people with disabilities. All proceeds benefit the Fairview Volunteer Fire Department.
Meeting of the Covered Bridge Festival
The next meeting of the Barrackville Covered Bridge Festival will be Tuesday, April 12 at 6 p.m. at the Lions Community Building. Please attend if you can help in any way. Help is needed on the day of the festival even if you cannot do any of the encounters. Email [email protected] for more information.
Thank you!
Thank you to everyone who donated to Boot Drive in support of the Barrackville Covered Bridge Festival! April 2 was a great day to share a moment or two with people who dropped a bill in our buckets. It was great fun and so many supportive people in town stopped by to say "Hi" and "Good luck!" Donations will be used for activities during the festival. All contributions, big or small, are all appreciated!
Lions Club Easter Egg Hunt
The Barrackville Lions Club will be sponsoring an Easter Egg Hunt on Saturday, April 16 at 10 a.m.
Bring the kids Saturday morning at 10 a.m. to the upper parking lot of Christ Church to sign up for the Easter egg hunt. They will be using school and Barrackville United Methodist Church grounds to divide age groups for the hunt. Sign up and be directed to the appropriate age group. For more information, contact Pat Whitescarver at 304-366-5558.
New restaurant open
Goodfella Bistro and Catering is open! If you look to your left as you enter Barrackville from US 250, you can see a glimpse of the entrance located in the old Exxon garage. They will have daily specials and will be open from 11 a.m. to 7 a.m. Monday through Friday, leaving Saturday and Sunday open for catering. Mike Coleman is owner and cook Mike Core offers great home cooking. Check their Facebook page for the menu.
Barrackville City Council Meeting
Tom "Tommy" Straight was sworn in as a council member. The minutes of the previous meeting are approved. Treasurer/Sewage Department Report: Average bills/excise tax transferred to fire department; Treasurer's report approved. Public Comments: Cari Casuccio requested that gravel be placed on Cook Street. They had already personally paid to place gravel and are asking the city to replace it this time. The council will see what they can do, the dump truck bed is completely rusted and will need some attention before any work can be done. A Camp resident asked the council if anything could be done with four abandoned houses on Chestnut Street. People are removing things from houses and people are squatting in houses that are unlivable. Drug activity was noted in the area. The Council advised all residents to report any suspicious activity that may be drug-related.
The Barrackville Planning Commission is working on the International Property Code that would resolve these issues, but the codes are taking time to complete, it is a top priority of the council to proceed as quickly as possible to resolve these types of situations. . The council will visit the area to see the conditions. Ray Garton, pleased that the minutes and documents are available at the meetings and requested that the minutes and agenda be placed on the Town Hall page before the meetings, he volunteered to add them if needed and noted that a previously mentioned idea of ​​creating a city information web page or Facebook page with official city information and news.
Tim, Martin Barrackville Little League, took care of the water service and it is now on behalf of the league and paid by him personally. He also asked a local company to help him repair part of the fence that was said to be in poor condition. The fence damaged by vandalism begins to be repaired, he will pay out of pocket and will be reimbursed. Discussions surrounded the lease of the Manchin property and the possibility of the league subletting the property. Council offered to help if possible with any concerns. The safety of children is paramount.
Police report: A report was requested at a previous meeting on the costs and revenues generated by the K9 program. The annual cost, barring unexpected vet bills, is typically $2,100 per year, revenue generated from K9 aids on quotes ranges from $3,500 in 2016 to $1,000 in 2021, the decline can be attributed to sensitization of a K9 unit working in the area and less drug activity as a direct cause. Although still very active, Reutiger will probably retire by the end of the year.
Chief Wilson personally trains a new dog, resulting in significant cost savings for the town. The dog must be certified at the end of its training. The city council moved a motion to continue supporting the K9 program, as it is a major asset to the city and essentially provides another agent when needed. Motion carried. Chief Wilson has requested to attend a K9 training in Pittsburgh that will specifically address new training techniques for dogs. Motion to allow Chief Wilson to attend training carried. The previously mentioned officer cameras will not be continued at this time with city funds.
Fire Company Report: In March, the company responded to 23 various calls. Air pacts were tested and 6,700 feet of hose tested, bought a side-by-side windshield and promoted two line officers, Ryan Price to deputy chief and Etan Bland to lieutenant. Maintenance: The county commission will pay for dumpsters for the May 14 cleanup day from 9:00 a.m. to 2:00 p.m. or until the dumpsters are full. Trailer out of stock. Pro-Contractor placing water lines across town for damaged Fairview lines and was unavailable until Monday to carry out repairs. Eric asked to investigate buying a used side-by-side to help check the forced mainline. The board moved a motion for permission to investigate the costs.
The dump truck bed is in very poor condition. Maintenance will pursue American Recovery Act funds through the County Commission to request a pump at each lift station and repairs to Camelot MHP at the May 3 meeting. Voting positions have been drawn for the upcoming elections: 1. James Stuckey 2. Ted Glance 3. Tim Mallonee 4. Mike McCue 5. Charlie Moore 6. Ryan Price 7. Carl Casuccio 8. Don Prickett 9. Mike Darden 10. TJ Young 11 Tom Straight 12. Andy Tennant. Four applications have been received for the position of sewer clerk, interviews will be scheduled for Thursday. First reading of the use of the Town of White Hall Comprehensive Code, motion of approval. The July 2022 to June 2023 budget totals $367,458. The April 19 council will file the levy. Charlie Moore will administer the $1,000 North Marion Scholarship; applications can be picked up at North Marion High School for anyone who attended a Barrackville school and is due by April 14. The council approved the second reading of the police protection fee. Board convened in executive session.
Contact information: If you have news to include in our column, contact Diana Marple by email [email protected] or by phone 304-376-1759 before 8 p.m. each Wednesday.