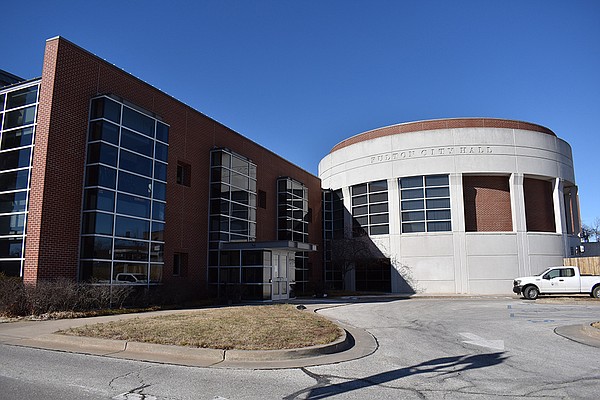 Council Approves K9 Unit for Fulton Police Department
The Fulton Police Department will relaunch a program that has been on hold since 2008.
At Tuesday's meeting, Fulton City Council unanimously approved the hiring of a new K9, 14 years after the last retired.
Police Chief Bill Ladwig said the goal was for the furry new addition to the force to help tackle dangerous drugs in the community.
"Over the past 12 months, we have investigated nine overdose deaths that were evident," he said. "It's one every 5.7 weeks here in town. Death notifications to a family about their child not being returned home are the hardest part of our job. I hate doing this. I did way too much. I hope I never made another one or my other officers.
Ladwig said the department responded to 52 overdose calls, served 23 narcotics search warrants with 43 people arrested, 64 additional dangerous drug arrests and incidents of someone driving while intoxicated related to the drug.
Dangerous drugs include substances such as methamphetamine, heroin and fentanyl.
"That doesn't include people who may be arrested on a warrant or some other type of appeal where they also happen to have narcotics," Ladwig said.
He said two officers had submitted letters of intent to be considered K9 dog handlers.
While the dog would help with drug investigations, Ladwig said, K9s are also used for missing persons, locating property and tracking a fugitive suspect.
Additionally, the K9 may attend public events, civic organizations, and other community outreach programs to help connect with the community.
The K9 will cost around $20,000 for equipment, training, food, and other necessities for the first year.
Maintaining a K9, Ladwig said, costs about $3,300 a year, but the department received about $800 in food vouchers in the first year.
K9s are primarily bred in Europe, he said, and then brought to the United States. The officer who will be the master of the K9 will travel to Pennsylvania to choose one from a police dog shelter.
The officer and K9 will then undergo daily training in Boone County for eight weeks before going into the field. Once in the field, they will follow two days of continuous training per month.
The Callaway County Sheriff's Office has two K9 teams, which Ladwig says have aided the FPD on several occasions. This will help alleviate some of that work, he said.
Ladwig said he would like to have a second K9 team, but doesn't want to have more than one in the same year.