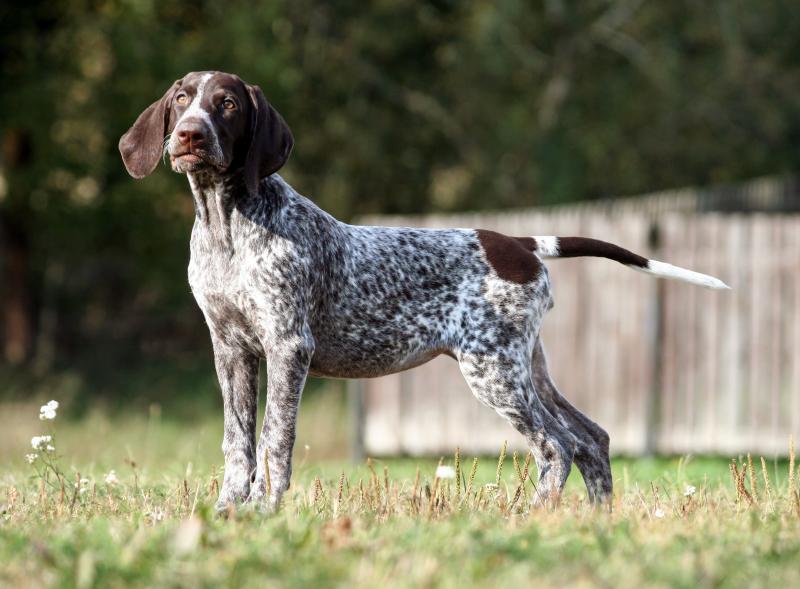 K9 Cash arrives at the Dewey Beach Police Department
After several years without a K9 member, the Dewey Beach Police Department will welcome K9 Cash, a German Shorthaired Pointer, after the dog completes training this fall.
Police Chief Sam Mackert, a former K9 handler, said the department already has a kennel and kit for the police vehicle, and the officer who expressed interest in a K9 s will commit to the department for three years.
Lt. Billy Hocker, also a former K9 handler, said Patrolman First Class West Rhodes selected the breed, classified by the American Kennel Club as a medium-sized dog known for its power, speed, agility and his stamina, and the dog will be certified to detect illegal drugs.
Now 5 months old, K9 Cash is currently undergoing bird training, Hocker said, and will transition to pointing drug training when he is ready.
Rhodes and K9 Cash will attend a 12-week session at the state training academy after Labor Day, Hocker said, and after graduation the pair will patrol together as a team.
The department's latest dog has had a big impact on local drug sales, forcing many dealers to stay out of town, Hocker said. City manager Bill Zolper said the dog could also help discourage nighttime activity in parking lots.
The initial cost of the K9 is $1,350 and it will be purchased with LESO funds, along with any other necessary equipment not already available, Hocker said. Operating costs associated with dogs, such as veterinary and food costs, will be incorporated into the police department's annual operating budget, he added.