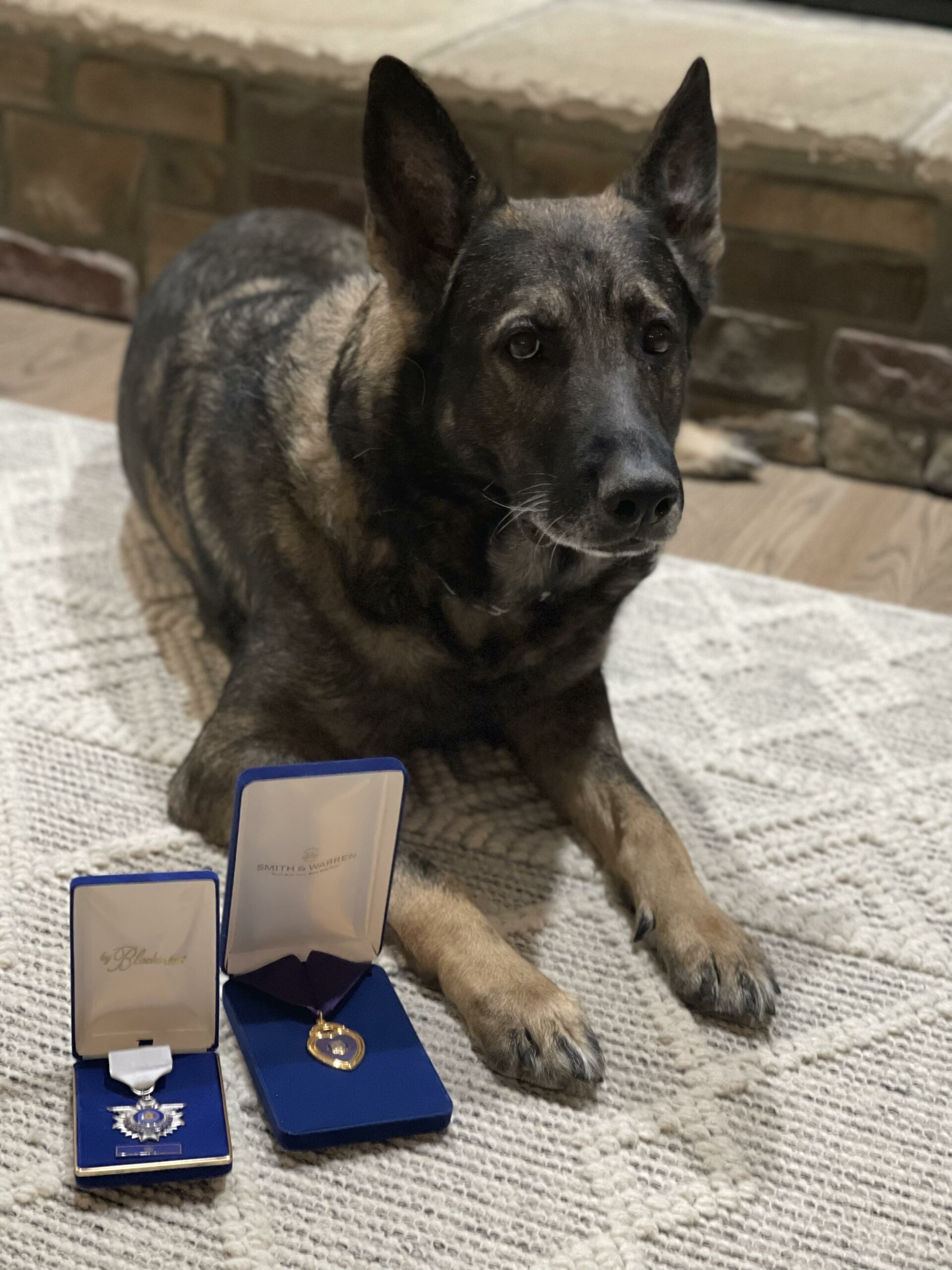 K9 Riggs, the 2022 Law Enforcement and Detection Hero Dog – American Humane
On October 21, 2021, Kenosha Sheriff's Department deputies were dispatched to locate a stolen vehicle. The driver of said vehicle was allegedly involved in two homicides in the Chicago area. When the vehicle was finally found, the suspect tried to flee, but he didn't get far…
K9 Riggs was on hand with his handler, Deputy Tifft. When the suspect began to run, Deputy Tifft deployed K9 Riggs, who apprehended the suspect within seconds. The suspect was eventually taken into custody, but tragically, not before K9 Riggs was shot by the suspect at close range in the forehead. Miraculously, the bullet entered through the top of his head and exited through the back, bruising the skull but not fracturing it or hitting any vital parts. He was transported to a level I trauma center and survived.
That day, K9 Riggs not only protected the public from a menacing suspect, he also saved the lives of several deputies, including Deputy Tifft. K9 Riggs showed courage, valor and bravery. He was awarded the Silver Star and the Purple Heart for his actions during this incident. He is a local community hero in Kenosha County, and now he is also the 2022 Law Enforcement and Detection Hero Dog in the American Humane Hero Dog Awards.®!
Fortunately, K9 Riggs made a full recovery and is now back to work with the Kenosha Sheriff's Department. You can vote for K9 Riggs to be named American Hero Dog 2022 at www.HeroDogAwards.org! Tell K9 Riggs on social media using #HeroDogAwards.