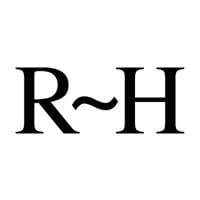 K9 student trainers visit the ATF center | State and region
BridgeValley Community and Technical College (BVCTC) K9 Train-the-Trainer students recently took a trip to the Alcohol, Tobacco, and Firearms (ATF) Canine Training Center in Front Royal, Virginia.
Established in 1996, the ATF National Canine Division is the primary federal authority for explosive and accelerator detection dogs for law enforcement and military organizations.
Jan Hensley, Director of Lifelong Learning at BVCTC, said the field trip was a great opportunity for their specialists to reinforce what students had learned during their on-campus classes.
The students were given a tour of the training center and watched demonstrations educating them on various techniques on how to train dogs to detect firearms, explosives, and more.
With the capabilities of detecting 19,000 different explosive compounds, the ATF National Canine Program is the only science-based canine program in the world run by law enforcement.
"We got to see their spotlessly clean kennels, on-site veterinary hospital, and training areas," said Hannah Kincaid, a second-year K9 student. "We spoke to some of their trainers and learned what qualities they look for in their Labrador Retrievers for firearms, explosives and arson detection dogs. We got a glimpse of some of the way whose dogs help government agents protect American citizens."
BridgeValley's K9 Train-the-Trainer program will provide students with hands-on experience working with different breeds of dogs while educating students on different canine behavioral tendencies.
For more information about BridgeValley's K9 Train-the-Trainer program, please contact Jan Hensley at [email protected]