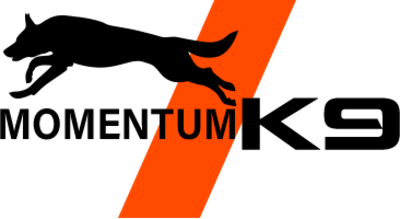 Momentum K9 Dog Training offers one-on-one private training for dogs and their owners
The private Momentum K9 Dog Training course teaches owners how to take control of their pup. They also address behavioral issues, are individualized to each client's needs, and adhere to client schedules.
Momentum K9 Dog Training offers private training lessons for dogs and their owners. These lessons teach owners how to take control of their puppies by showing them how to give their dogs basic commands like stand up, sit down and come. Owners learn to give orders by using the right kind of motivation, implementing consistency, and maintaining clear communication. Classes are tailored to each client's case, taking into account the type of dog, the level of training the dog needs, and the client's availability for training, among other key factors.
The dog training company provides the highest level of dog training solutions using scientific methods individualized for each client. They respect client schedules and use proven techniques that work on all types of dogs. Private lessons address behavioral issues such as barking at people or other dogs, aggression and pulling on the leash. The company offers free phone consultations that allow dog owners to learn about their private training and how the lessons can improve the relationship they have with their dogs.
Momentum K9 Dog Training has trained staff experienced in dealing with different types and sizes of dogs. The staff is friendly and pays great attention to each customer with a focus on developing long term relationships with them. They have a high level of professionalism and treat each dog and its owner with dignity and respect. The training offers clients an active role in training their dogs, making the results lasting once they return to a normal life afterwards. The company rep had this to say about their services.
"Momentum K9 is the result of a desire to help as many people as possible with their dogs. Training dogs and their owners is what we find meaningful in our lives, and we feel it is our duty to do so. We understand the worry, stress, and even embarrassment that results from unwanted dog behavior, and we can provide an effective and happy solution for both dog and human.
Momentum K9 Dog Training provides other services like boarding and train programs. They help puppies in need of serious training by housing them to be in contact with a trainer for an extended period of time.
Momentum K9 Dog Training is located at 700 S Scott Street, Boise, Idaho, 83705, USA. For consultation and reservation, contact their staff by calling 208-789-4917. Check out the Momentum k9 Dog Training website for more information on their private dog lessons and owners.
Media Contact
Company Name
Momentum K9 Dog Training
Contact Name
Ben Parker
Call
208-789-4917
Address
700 Scott Street South
Town
Wooded
State
Idaho
Postal code
83705
Country
United States
Website
https://www.momentum-k9.com/