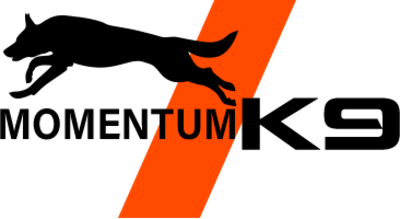 Momentum K9 Dog Training offers quality dog ​​training services in Boise, ID
Boise, I.D. – Momentum K9 Dog Training offers quality dog ​​training services to clients in the Boise area. Over the years they have learned to work with and understand dogs, which gives them an edge as clients will be able to see faster results in their canine companions. The company offers modern and scientific dog training, which is an excellent approach and strategy to facilitate clear communication and understanding between their clients' dogs and their owners. Their services are unique and each dog receives bespoke training in which the techniques and methodologies used are specifically geared towards their training. Their goal is to help all clients and their dogs create a fulfilling relationship that will last a lifetime.
The team of trainers are well trained and experienced in handling and training all types of dogs regardless of age, size or breed. The company ensures that all of its employees and dog trainers are hardworking, honest, and verified so that they can reassure customers when they know their dogs are in their hands. Their dedicated business is open Monday through Friday from 9:00 a.m. to 5:00 p.m. and evenings and weekends by appointment. The team is always available and ready to meet the needs of its customers at all times. Customers looking to give their dogs in-depth professional Boise dog training are encouraged to visit their local Momentum K9 Dog Training.
The dog training company offers three programs that customers can choose from, depending on their dog's needs. Board & Training is the first, which is a great package for customers looking to instill a foundation of obedience and discipline in their dogs. In a safe and controlled environment, professionals will reliably get clients' dogs back on track if they misbehave. After their training, the dogs will be truly trained and equipped with skills and tools that will last a lifetime. Second, they offer private dog training, which involves professionally training dogs in their natural environment, where they feel most comfortable. Third, there is puppy training, where the company sets a proper foundation for puppies that will address behavioral issues such as potty training, biting and chewing at an early stage.
It is essential for clients wishing to teach their dogs to hire a professional trainer who specializes in positive reinforcement. Momentum K9 Dog Training – Boise Dog Trainer teaches the principles of obedience as well as how to deal with behavioral issues. They have lessons for many dog ​​breeds, from puppies to those just getting started, as well as those who need a lot of attention due to bad behavior. Their team loves dogs and enjoys watching how their training improves the lives of their clients when it comes to their pets.
To learn more about Momentum K9 Dog Training, visit their website or contact their representative at 208-789-4917. Their office is located at 700 S Scott Street, Boise, Idaho, 83705, USA.
Media Contact
Company Name
Momentum K9 Dog Training
Contact Name
Ben Parker
Call
208-789-4917
Address
700 Scott Street South
Town
Wooded
State
Idaho
Postal code
83705
The country
United States
Website
https://www.momentum-k9.com/