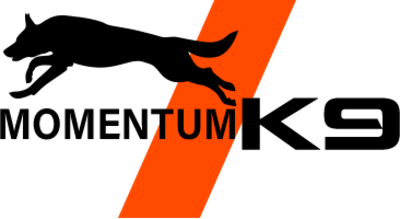 Momentum K9 Dog Training uses modern, scientific dog training techniques to produce lasting results in Boise, Idaho
Boise, ID- Momentum K9 Dog Training is an experienced Boise-based dog training company that aims to instill confidence and good behavior in dogs to bridge the communication gap between them and their owners. The company's positive training experience is offered in a fun environment emphasizing the basics of obedience and how to work around behavioral issues. They offer classes for all types of dogs, from small beginner puppies or those in need of intensive care to those with uncontrolled bad behaviors. Their training services have been proven to produce a lasting result by trusted organizations such as the Canine Good Citizen Evaluator and the International Association of Canine Professionals.
Momentum K9 Dog Training always strives to provide a complete dog training system that achieves faster results in 7 days or less. With the ultimate goal of teaching both customer and dog how to comfortably live the best life, the company also understands that this individual set is unique from another, providing each customer with a personalized training solution that will work for them. . "We offer modern, scientific dog training that facilitates clear communication between dog and owner. We understand that every dog ​​and every owner are unique individuals and that there is no "one size fits all" training technique. Instead, we use a wide range of training methodologies tailored to each client's needs. Our goal is to create a fulfilling relationship between dogs and owners that will last a lifetime. Said the representative of the company.
The company offers a professional boarding and train immersion program for dog owners who don't have the skills or time to devote to training their dog. This program is one of the best options to install a solid foundation of obedience in the dog and is also ideal for behavior modifications since the dog will have the opportunity to learn acceptable behaviors and new tactics in a controlled environment. and friendly.
Momentum K9 Dog Training has a qualified team of highly experienced dog trainers with skills to handle small puppies. Their puppy training process involves a 2 week counseling and training program in which they correct behavioral issues such as chewing, jumping, digging, nipping, barking, bolting and whining issues . With proper puppy training, customers can be assured that their dogs will develop a good command of skills such as loose leash walking, obedience, vehicle movement, crate training, and more.
Moreover, the company also offers reliable and affordable private dog training services. This program uses a personalized approach and positive methodology to correct behavioral issues such as responsiveness, house manners, leash walking, etc. It is mostly offered as home lessons on a weekly or bi-weekly basis to maintain training consistency.
Momentum K9 Dog Training is located at 700 S Scott Street, Boise, Idaho, 83705, USA. Direct inquiries or inquiries can be directed to the company representative by telephone at 208-789-4917. Visit their Momentum K9 Dog Training page to learn more about their complete dog training system.
Media Contact
Company Name
Momentum K9 Dog Training
Name of the contact
Ben Parker
Call
208-789-4917
Address
700 Scott Street South
City
Wooded
State
Idaho
Postal code
83705
Country
United States
Website
https://www.momentum-k9.com/