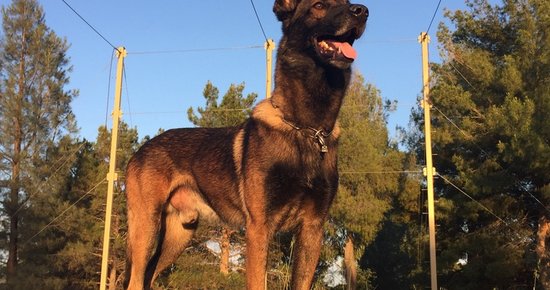 Retired Shasta-Trinity National Forest Service K9 'Ice', who was stabbed in the line of duty multiple times and honored at Hero Dog Awards, has died | Lost Coast Outpost
"Ice", the Shasta Trinity National Forest Service K9 retiree who suffered multiple stab wounds in Trinity County marijuana raids in 2016, and again in a bust in Klamath National Forest in 2020, is dead.
The US Forest Service announced today that Ice passed away on January 26 and will be remembered for his outstanding work in the line of duty.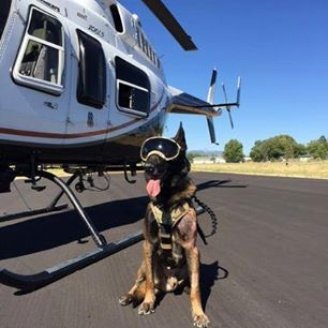 "We mourn the loss of one of the most dedicated and hardworking employees in our Forest Service family," neighboring Six Rivers National Forest wrote on social media today. "Canine Ice has spent its career right next to us in the Klamath National Forest. Ice has been recognized as the most decorated dog in law enforcement and investigations.
Ice and his handler Chris Magallon, a United States Forest Service officer, have received several law enforcement and investigative awards over the years, including the Director's Award for Valor, Gallantry, or Deed Heroic Award in 2017 and the Director's Impact Award in 2020.
A preview of the 2017 Hero Dog Awards, airing on the Hallmark Channel.
Ice was also voted "Best Dog" in the Law Enforcement/Arson Dog category at the 2017 American Humane Hero Dog Awards. The honors earned Ice and Magallon a trip to Hollywood, where Ice was honored as one of the finalists for American Hero Dog of the Year. That same year, Ice and Magallon also traveled to New York to appear on the "Today Show".
Ice cream on the "Today Show".
"In his nine years of service, K-9 Ice has fully exemplified the qualities of a highly capable and consummate law enforcement dog, performing his specialized duties with the utmost gallantry and gallantry," said the US Forest Service in a statement today.
Ice retired in September 2020, a month after suffering nine stab wounds while arresting a suspect in a raid on an illegal marijuana grow op in the Klamath National Forest.
"I have fond memories of Ice," said Six Rivers National Forest supervisor Ted McArthur. "He was such an idiot when he was in the office and in all business when he was working."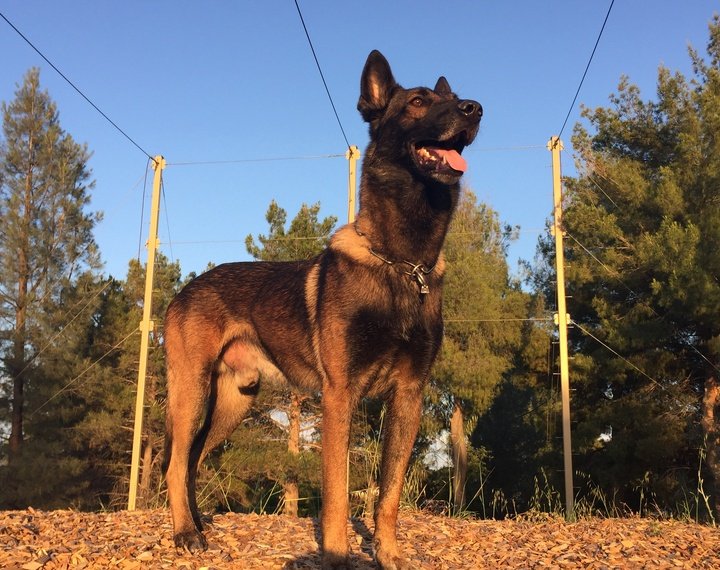 ###
PREVIOUSLY: