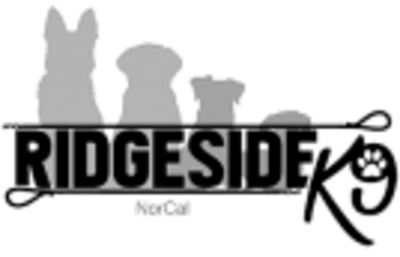 Ridgeside K9 NorCal Dog Training offers premier private dog training services in Chico, CA
Chico, California – Ridgeside K9 NorCal Dog Training offers various dog training programs including board and train and day training, among many other programs. However, dog owners can opt for private training. Private training involves training the dog owner to motivate and train their dog to communicate and engage. Expert trainers assess the client's dog and the situation in which it lives. They also listen to the owner to establish what works and what doesn't. They also assess the dog's temperament and behavior. After that, they teach the owner how to develop a relationship using various tools and techniques. Then they come up with a plan to train the dog and also equip the owner with the skills to train the dog further after he leaves.
Ridgeside K9 NorCal works with established trainers with extensive experience training K9 police and sheriffs in the area. Their trainers have years of experience working with a variety of dog breeds with different skill levels. They have in-depth knowledge of various behavioral issues and how to resolve them in real-life scenarios. The company spokesperson had this to say about their programs: "All of our dog trainers are highly trained and experienced in handling a wide variety of dogs and canine behaviors. We know how to communicate with dogs and teach you how to do it too. Since not all dogs have the same issues and concerns, we tailor our services to ensure that each client gets the most out of the training.
Private training is ideal for those with puppies and young dogs who want to ensure that the type of training they provide is effective and appropriate. It's also ideal if a dog has behavioral issues and can't overcome them or has been trained but the owner doesn't know how to move forward. It also helps correct problems and provides a good foundation that prevents further problems as the dog matures. A trained professional can easily identify if current training is ineffective and suggest solutions.
The 5-star dog trainer also offers puppy training, boarding or day classes and group lessons. Major areas of canine training include separation anxiety, potty training, crate training, place command, stays, responsiveness, loose leash walking, impulse control, l aggression and other behavioral problems.
In addition to dog training, the company also runs a dog daycare designed for same-day drop-off and pick-up. The daycare includes a structured environment where dogs left at the daycare learn to socialize with other dogs appropriately. They also have a good time at the center. The company offers different packages depending on the needs of the customer. They also offer professional dog grooming services such as haircuts, shedding, nails, and anal gland expressions. They also offer ear and teeth cleaning and creative grooming, focusing on color, design, jewelry, and more. They specialize in grooming all types and breeds of dogs, including difficult and special needs dogs. Their dog groomers are highly experienced in providing individual, stress-free grooming. They also offer same day appointments for the convenience of customers.
Ridgeside K9 NorCal Dog Training is located at 931 W 5th St Suite 180, Chico, CA, 95928, USA. Customers can call the company at (530) 519-3155. Check out their website and social media pages here at Ridgeside K9 NorCal Dog Training for more information on their services.
Media Contact
Company Name
Ridgeside K9 NorCal Dog Training
Contact Name
Richard E. Hartman
Call
(530) 519-3155
Address
931 West 5th Street, Suite 180
Town
chico
State
California
Postal code
95928
The country
United States
Website
https://www.ridgesidek9norcal.com/