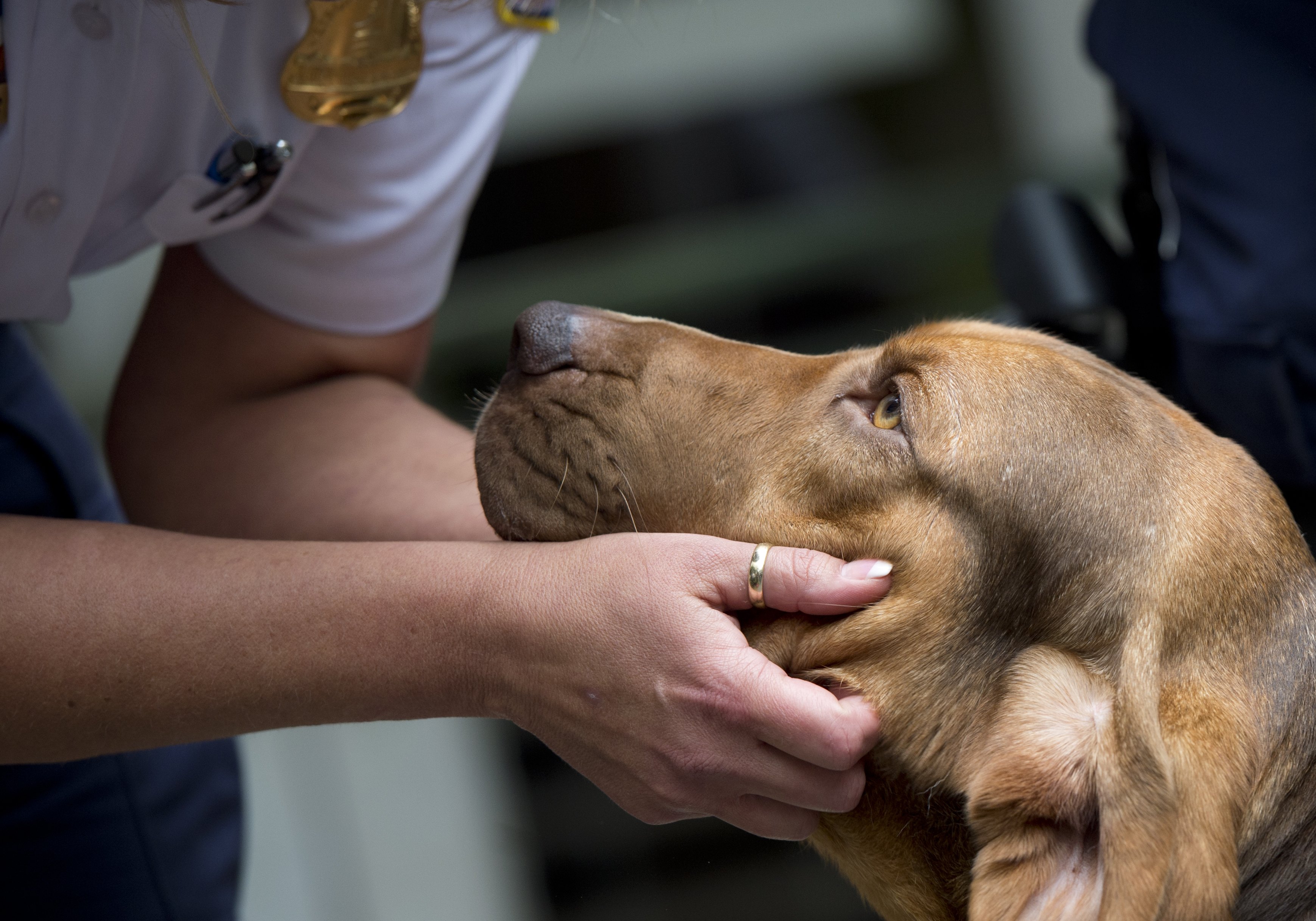 Sheriff's Office shares adorable video of puppies' first day of K9 training
Four bloodhound puppies walked towards a camera on the first day of training for the York County Sheriff's Office K9 team in South Carolina.
The sheriff's office released the video to sound Facebook pageand although it looked like the puppies were spending more time playing than training, according to the video, the puppies' skills were being assessed.
"Handlers look for specific characteristics for elite trail dogs," reads the text of the video as the puppies continue their lesson. "Training, courage, determination, loyalty and natural instinct."
Different aspects of the lesson are shown, including climbing a hill, walking through rocks, and chasing an officer.
"So far everyone has good grades," the video claimed as the video showed the puppies running through a field.
According to the American Kennel Club (AKC), police departments may have a number of different breed types that work on the K9 team, including Bloodhounds, German Shepherds, and Labrador Retrievers.
Some dogs are trained to perform a specific task while others can perform different tasks, but they are all known for their working abilities, the AKC said.
According to the AKC, police dogs can assist in the arrest, search, rescue and detection of suspects.
"When it comes to criminal activity, dogs are often taught to detect various drugs, explosives, accelerants (during an arson investigation) and other crime scene evidence," said the article published with the American Kennel Club. "The dogs are capable of carrying out their tasks anywhere and most often search airports and border entries for explosive and illegal drugs, high explosives events and even civilian vehicles that have been stopped."
And, while many dogs are born with natural instincts, it takes time for them to be trained and develop their skills.
An article published by the dog information website Doggysaurus stated that it can take around four to six months for a police dog to be ready to go into the field with a handler, although this time frame can be longer for some dogs. Puppies can be trained specifically for law enforcement and can receive this training through organizations that specialize in this training.
Many people watching the video from the York County Sheriff's Office loved watching the puppies go through their first day of training.
"Lovely! I think all the puppies passed! wrote Facebook user Angela Allen.
Other commenters were hoping to see more videos of the puppies and said the video made their day. Although the training has only just begun, one of them asked how to adopt a puppy in case he does not pass the training.
Newsweek contacted the York County Sheriff's Office for further comment.