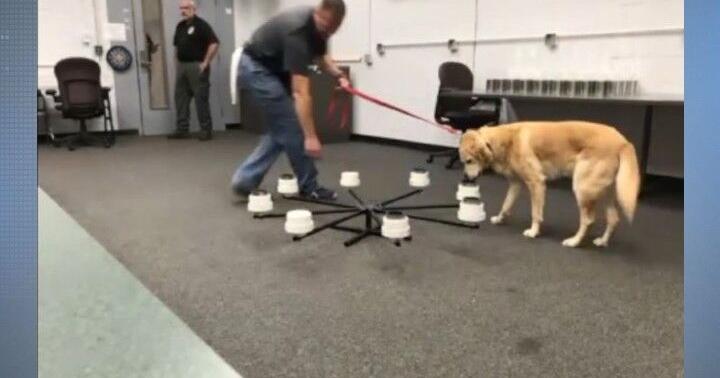 Southern Illinois Arson K9 dogs put to the test | News
SPRINGFIELD, Ill. (WSIL) — Experts say intentionally started fires across the country cost hundreds of lives and billions of dollars in property damage every year.
In Illinois, K9 dogs play a key role in arson investigations.
On Thursday, May 27, seven arson dogs and their handlers worked to recertify at the state fire marshal's office in Springfield.
This included Kermit and his handler Jay Crippen from the Carbondale Fire Department.
Kermit and the other K-9s were put through a series of drills to keep their skills up to date.
"The benefit of course is that these dogs are able to determine where there is evidence that may have been missed by a fire investigator and that is important when prosecuting a crime of arson. said Heather Paul, who coordinates State Farm's Arson Dog program.
State Farm provides funding to train arson dogs in Illinois,
PJ and Gunny of K9 are part of the Southern Illinois Division of the Office of the Fire Marshal. They also participated in today's rectification.
The full list of K9 teams that participated is below:
Mitch Kushner and K9 Gigi – Illinois State Office of the Fire Marshal (Chicago Area)
Shane Arndt and K9 Kit – Illinois State Office of the Fire Marshal (Eastern and Central Illinois)
Jeff Pride and K9 PJ – Office of the Illinois State Fire Marshal (Southern Illinois)
Kenny Arnold and K9 Gunny – Office of the Illinois State Fire Marshal (Southern Illinois)
Michael Kuban and K9 Phantom – Illinois State Fire Marshal's Office (Chicago Area)
Bobby Joe Brown and K9 Sasha – Illinois State Office of the Fire Marshal (Western Illinois and Springfield area)
Greg Vespa and K9 Ross – Illinois State Fire Marshal's Office (East St. Louis Area)
Jack Barba and K9 Zoe – Bensenville Police Department (Bensenville, IL)
Jeff Fabrizio and K9 Sadie – Belleville Fire Department (Belleville, IL)
Jay Crippen and K9 Kermit – Carbondale Fire Department (Carbondale, IL)